On the May 1st, we opened our flash fiction submissions for the first time in 6 months and you didn't disappoint. What a way to christen or new Gauntlet. Thank you.
What is The Gauntlet?
Since the start of Shotgun Honey we have had at least a three member submission team who review each and every story received. That team originated with the founders Kent Gowran, who's crazy idea it was to start a flashzine, Sabrina Ogden, who provided a solid reader's perspective, and myself, who wasn't smart enough to let it go. After year one, we have been fortunate enough to have a series of volunteer submission editors to keep our offering fresh and honest. After 12 years, I am personally thankful to each member who bravely stood between you and our virtual flash fiction journal.
Thank you Jen Conley, Chris Irvin, Chad Rohrbacher, Angel Luis Colón, Nick Kolakowski, Renee Pickup, Hector Acosta, Nikki Dolson, Paul Garth, David Tromblay, and Michel Lee Garrett.
The New Gauntlet
Michel Lee Garrett is returning for another turn at The Gauntlet, joined by Michelle Kubitz, and Andy Boyle.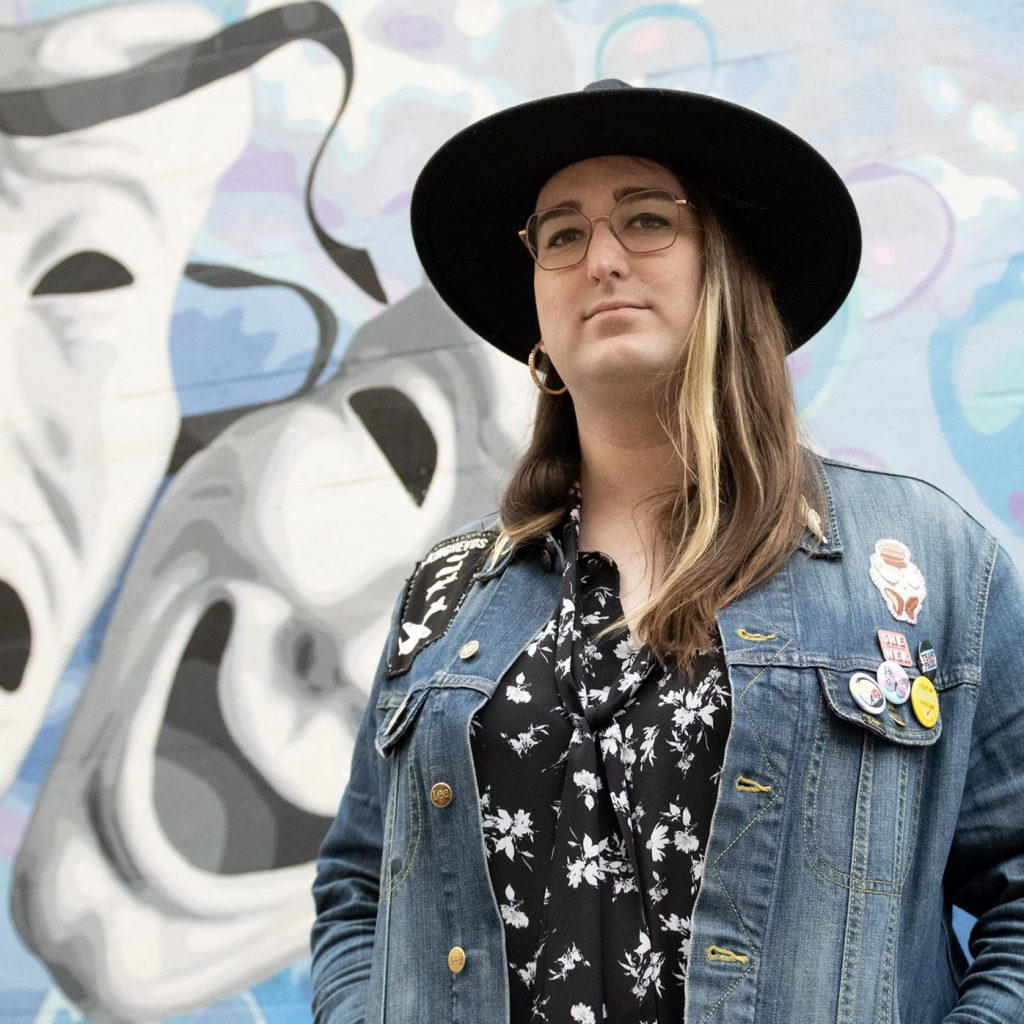 Michel Lee Garrett is a noir fiction author and Pennsyltucky poet. A queer and transgender writer, her work seeks to examine how inequitable systems manufacture injustice, and how the human condition is ultimately one of rebellion against an absurd world. Her fiction has appeared from Flame Tree Press, Shotgun Honey, Down & Out Books, Cowboy Jamboree, and others. She is the editor of Burning Down The House, a charity anthology incited by the songs of the Talking Heads to benefit the fight against climate change, forthcoming from Shotgun Honey.
Michelle Kubitz is a member of Sisters in Crime and Mystery Writers of America (MWA). Her short story "Cracked" appeared in Cooked To Death II: Lying on a Plate. Kubitz previously received the Hugh Holton Award recognizing promising new writers by the MWA – Midwest Chapter.  Her novel "Irreversible" won first runner-up for the Killer Nashville Claymore Award. Michelle (most people call her Shelley) comes from a one-stoplight Midwestern town and her stories reflect those small-town secrets she grew up overhearing.
Andy Boyle loves telling stories about people thrown into awful situations. A longtime journalist, his writing has been featured in Esquire, the Chicago Tribune, the Chicago Sun-Times, the Boston Globe, and The New York Times Regional Media Group, where his work was cited in the 2012 Pulitzer Prize for Breaking News. He's published two nonfiction books with Penguin Random House and has had his short fiction published in Rock and a Hard Place magazine, with more coming soon. He lives in Chicago.
We look for a great year of stories busting through this Gauntlet. Thank you again for your contributions, and to our Gauntlet members, past and present.