It's a pleasure today to bring our readers back to Tugalo County with A Mourning Song by Mark Westmoreland.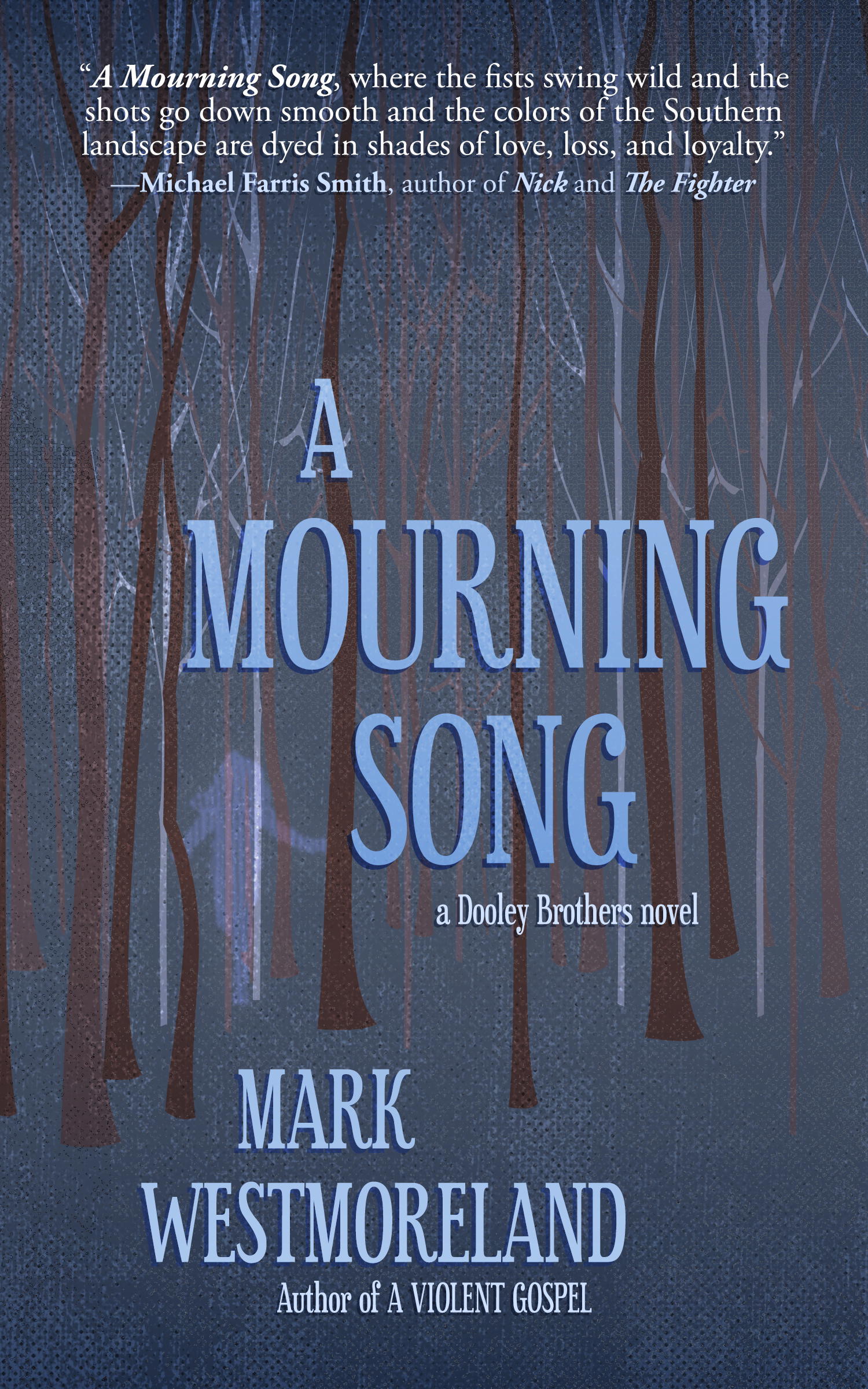 What to Expect inside…
Mack Dooley is a haunted man.
After the events of A Violent Gospel left Mack at the bottom of a whiskey bottle, he's back in A Mourning Song, forced to face his demons.
When his brother resurfaces, Mack finds himself caught up in a turf war between the Bohannon crime family and a gang of white supremacists.
Mack is furious with Marshall, but family is family, after all. In order to survive, he'll have to set aside his disagreements with his brother so they can work together to run the Ghostface Devils out of Tugalo County.
What folks are saying…
"The wild ride of the rockabilly rollercoaster of the Dooley Brothers continues in A Mourning Song, where the fists swing wild and the shots go down smooth and the colors of the Southern landscape are dyed in shades of love, loss, and loyalty."
—Michael Farris Smith, author of Nick and The Fighter
"A Mourning Song is a jubilant addition to the New Southern Gothic canon. A lyrically electric trip down the dark and dusty back roads that take you through the heart of the South. Mark Westmoreland is quickly establishing himself as a writer to watch. Cousin, this dog can hunt!"
—S.A. Cosby, bestselling author of Razorblade Tears and Blacktop Wasteland
"Mack Dooley, the narrator of A Mourning Song, is a haunted man, literally—his dead ex-girlfriend and the preacher who had her killed appear in increasingly disturbing visions that drive Mack to drink. As if that weren't enough, Mack's brother Marshall is missing, a white supremacist gang called the Ghostface Devils want to know where he is, and a war between the Devils and the local Bohannon crime family looms like a thunderhead over the north Georgia hills. A violent tale laced with humor and surprising lyricism, A Mourning Song is a Southern Gothic noir as black as an abandoned church at midnight, with the promise of dawn hours away."
—Christopher Swann, author of A Fire in the Night
"The second installment in Mark Westmoreland's Dooley Brothers' series is a doozy. A Mourning Song plays perfectly off the final note of his first book (A Violent Gospel), belting out a raucous chorus of over-the-top, southern-fried crime. But don't let the shenanigans fool you. This book has heart. You won't make it past the final page without shedding a tear."
—Eli Cranor, author of Don't Know Tough
"When we first see Mack Dooley in A Mourning Song, he's a mess of a man—haunted by a ghost, drunk half the time, yet still lovable as hell. Maybe it's his loyalty to his family or his violent morality or his determination to set things right when everything goes wrong, but his charm shines through even when he's crawling his way out of a bender. Mark Westmoreland has penned a worthy sequel to A Violent Gospel, and it stands alone as a kick-ass Southern story of remorse, revenge, and redemption. I, for one, can't get enough of those Dooley boys."
—Tiffany Quay Tyson, award-winning author of The Past is Never
"Westmoreland's A Mourning Song is deep-fried southern noir at its finest with equal parts brutal violence and tender yearning. Descriptions blast with sensory explosions one moment, then simmer with tension the next as the eldest Dooley brother reckons with his ghosts, both figurative and literal. Something tells me this won't be the last we'll see of the Dooleys. At least I sincerely hope not."
—Heather Levy, author of Walking Through Needles
"Mark Westmoreland launched an absolute haymaker with his literary debut, A Violent Gospel, and with his stunning sequel, A Mourning Song, he follows up with a steel toe boot right to the teeth. Mack Dooley, as charming as he is hardheaded, now finds himself warding off the ghosts of his past while fighting the devils of his present. In this whiskey-soaked tale of revenge, family is everything, and law is whatever the Dooley brothers deem fit. Written with muscular, metaphoric prose, Westmoreland commands the page like a seasoned vet, further cementing his name alongside Southern noir's biggest names."
—Scott Blackburn, author of It Dies with You
Did you miss A Violent Gospel?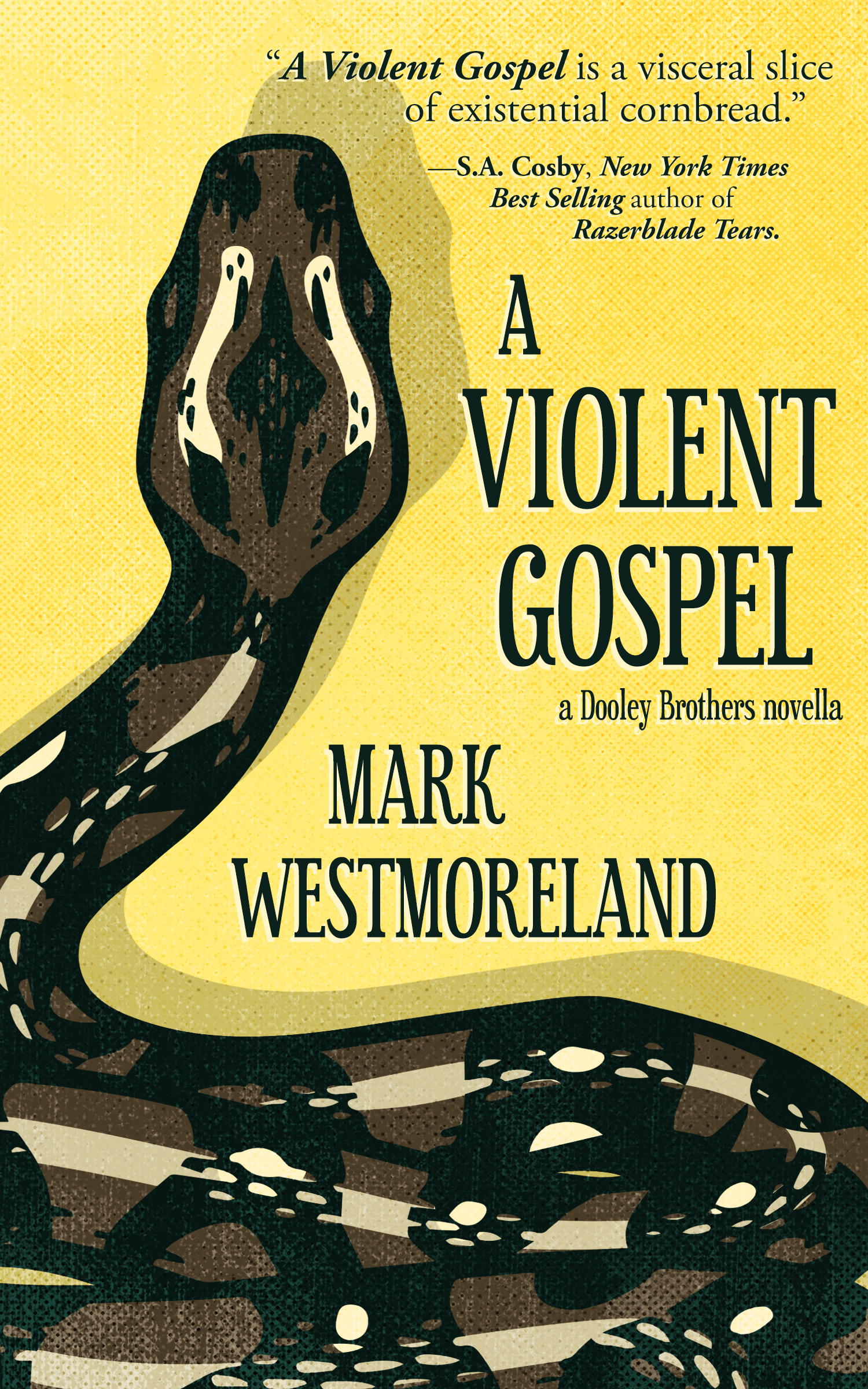 About the Author
Mark Westmoreland is a Georgia native who lives in Oklahoma with his wife and two dogs. He's a full-time Dawgs fan with a sideline as a writer. Sippin' bourbon and watching Burt Reynolds are two of his favorite pastimes. He is the author of A Violent Gospel and A Mourning Song. You can find him hanging out on Twitter @ItsMarkYall.