We are very pleased to release our 75th book release with A Séance for Wicked King Death by Coy Hall.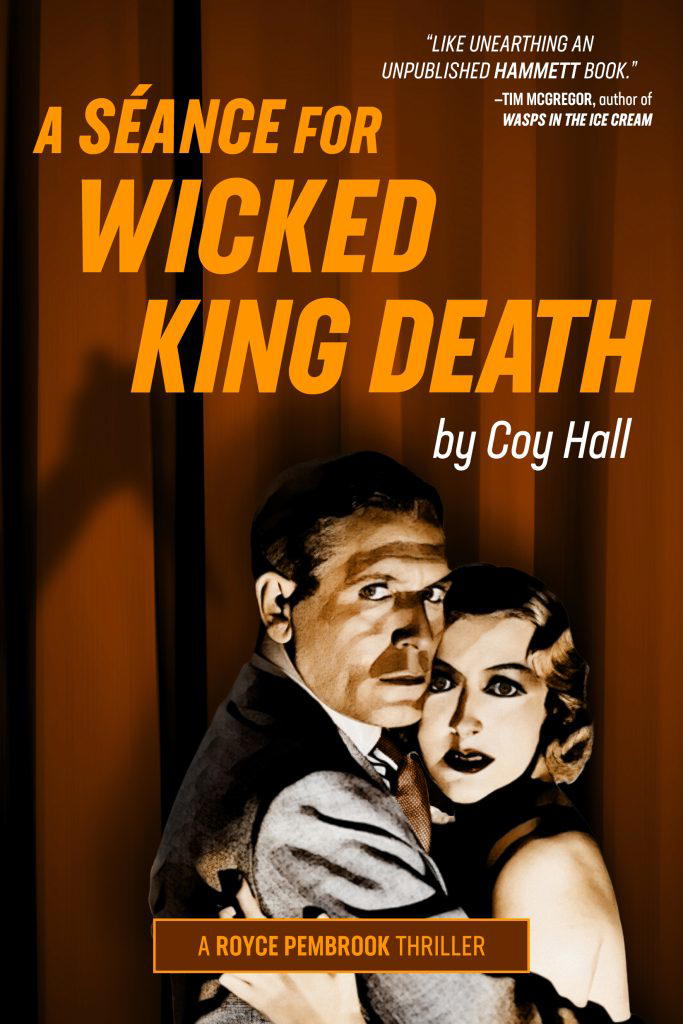 What to Expect inside…
Royce Pembrook once made a living scamming the gullible, running séances for grieving widows on Millionaires' Row. He was good—beguiling, charming, and clever—but a miserable stint in prison ended that life.
Now it's 1956, and Royce is an ex-con, working for a wage on the wrong side of town, struggling to stay out of the gutter.
Enter Anna Vogel, an old colleague still preying on those who turn to the occult for surcease from sorrow. Frantic with stolen cash in her pocket, Anna's on the run. When Royce helps her flee the city, she pulls him back into the fraudulent world of ghost talk, parlor tricks, and black-veiled mourners.
But, for Royce Pembrook, the past has not returned by chance. In this noir thriller, the specter of murder motivates all.
What folks are saying…
"Coy Hall hits a rare bull's eye. Immersive period noir that is crisp, fresh, and propulsive. True to the times with light touches of a modern sensibility, A Séance for Wicked King Death is a bracing read."
—M.E. Proctor, author of Family and Other Ailments
"Coy Hall is a master of creating thrilling historical fiction novels, and A Séance for Wicked King Death is no exception. With a unique premise and a cast of characters full of moxie and humorous, intelligent dialogue, Hall delivers a pulse-pounding noir novel reminiscent of Willeford or Goodis. His latest protagonist, Royce Pembrook, is a refreshing change from the hardboiled, cliche-driven characters of the past, and it's pure joy to follow him into the shadowy, enigmatic world of midnight spook shows. A highly enjoyable novel—Hall is a dream come true for pulp aficionados!"
—C.W. Blackwell, author of Hard Mountain Clay
"Like unearthing an unpublished Hammett book."
—Tim McGregor, author of Wasps in the Ice Cream
About the Author
Coy Hall lives in West Virginia, where he splits time as an author and professor of history. His books include Grimoire of the Four Impostors (2021), The Hangman Feeds the Jackal: A Gothic Western (2022), and The Promise of Plague Wolves (2023). Find him at www.coyhall.com.