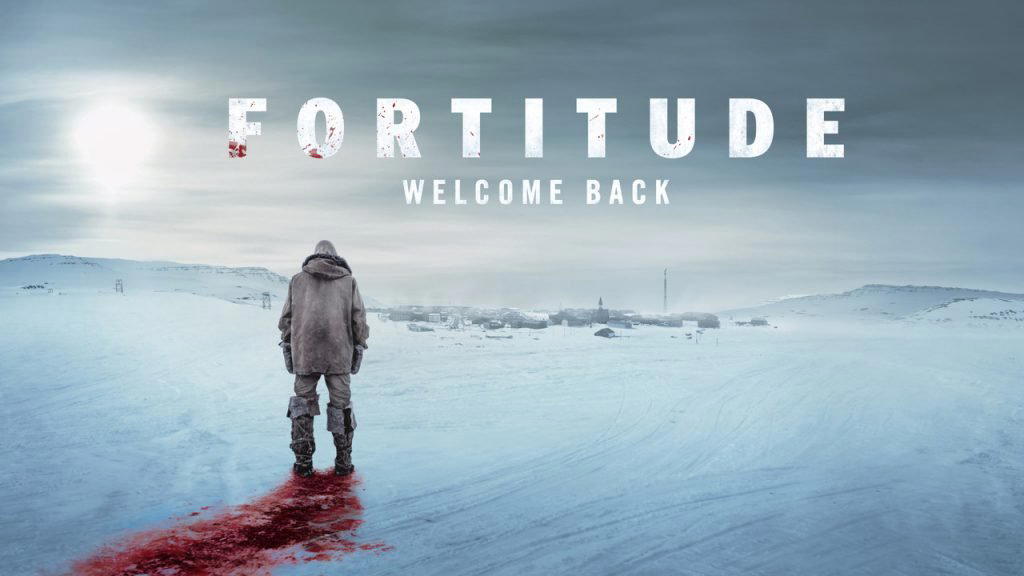 Last year television was introduced to a new network called PIVOT, and well there wasn't a lot good with the channel save for one series starring Stanley Tucci as an American investigator sent to Fortitude to conduct an investigation of the death of a noted scientist. Fortitude is an isolated community in Arctic Norway, which is an amalgamation of nations, yet is under the rule of no particular country. The eponymous series was collaborated and produced by PIVOT and Sky Atlantic. The series starred, along with Tucci, Michael Gambon (Harry Potter series), Christopher Eccleston (Doctor Who (9th), Cracker), Sofie Gråbøl (Night Watch, The Killing (original)), and Richard Dormer.
FORTITUDE, as I said, was pretty much the only good thing about PIVOT, in less than a year the network shut its doors and hopes for a second season. The series is part mystery, part science fiction, and season one was some of the best acting on television. But, has Stanley Tucci ever not deliver? Earlier this year, I was happy to learn that FORTITUDE would be back with Dennis Quaid in the lead and Sky Atlantic now partnering with Amazon to produce. Available today free to Amazon Prime member, you can start streaming FORTITUDE season two. And if you missed season one, it is also available, so make it a long weekend.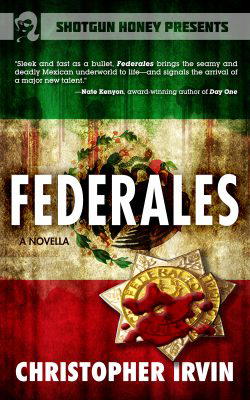 Before you dive into the television series, Shotgun Honey has started its own the road to second lives. Today, I am excited to reissue through the Shotgun Honey imprint the second printing of FEDERALES by Christopher Irvin. All the books hold places in my heart, but I still vividly remember reading FEDERALES for the first time with utmost dread and by the time I finished I was excited. The dread came from having worked with Chris via Shotgun Honey, who was a second generation editor taking over for Chad Rohrbacher, and I was fearful that the story would be publishable,  even for a press as inexperienced as One Eye Press. But I was excited because the book initially had remnants of one of my favorite movies, Man on Fire starring Denzel Washington. I often tell people that there are no new ideas, the uniqueness in stories comes from how the ideas are worked and presented. So yes, FEDERALES is a book about personal redemption and the responsibility to others, but Chris made FEDERALES all his own.
Expect to see other One Eye Press books see second printings under the Shotgun Honey imprint in the coming weeks.
Synopsis
Mexican Federal Agent Marcos Camarena dedicated his life to the job. But in a country where white knights die meaningless deaths, martyred in a hole with fifty other headless bodies in the desert, corruption is not an attribute but a scale; no longer a stigma but the status quo.
When Marcos's life is threatened, he leaves law enforcement and his life in Mexico City behind for a coastal resort town–until an old friend asks him to look after an outspoken politician, a woman who knows cartel violence all too well. Despite his best efforts, Marcos can't find it in his heart to refuse, and soon finds himself isolated on the political front lines of the war on drugs.
Inspired by true events, Federales is a story of survivors' compulsive devotion to a cause in the face of ever-darkening circumstances.
Where to Buy
FEDERALES will soon be available in paperback from Amazon.com and BarnesAndNoble.com, or ebook from Amazon Kindle, B&N Nook, Apple, Kobo, and Smashwords.
Praise
"Christopher Irvin s FEDERALES is an absolute gut-punch of a novella. The story of one man s search for redemption and justice within a Mexican system that has long-forgotten the meaning of either will haunt you long after the last page is turned."
—Todd Robinson, author of The Hard Bounce
"FEDERALES is a sweaty, feverish sojourn into a fetid limb of the Mexican drug war, where sentiment, principles and fellow feeling have no place. Christopher Irvin's read will carry you swiftly through to the fitting end."
—Sam Hawken, author of The Dead Women of Juárez
"In his debut novella, Christopher Irvin deftly captures the frustration and futility of the Mexican Drug War. Part character study, part thriller, FEDERALES reads as a brutally human parable that tells a story that is sadly all too real."
—Johnny Shaw, Anthony Award winning author of Big Maria and Dove Season
In Case You Missed It
The Miami skyline dangled over lavender clouds like stalactites made of pink light and shadows.
"I could die right now," she said.
"It would take at least eight—"
"It's an expression, silly." She laughed. "Means I'm happy."
---
We are always open to submissions. So if you want to be like one of the folks mentioned above, hit us up at the Submissions Manager.
Until next time, all the best.