This week I promised myself I wasn't going to spend much time on social media, specifically Facebook, because I have a couple term papers due. I know that's a strange thing to hear from a college educated gent like myself, but truth is the first time around I did it for the folks and note myself. Otherwise, I'd probably be college professor like so many of the writers I get to publish. There is something pleasing in working with someone and facilitate a story to the published product. So maybe I'll become a professor yet. I hear they get a lot of coeds.
Though I promised to stay off social media, I'm glad I didn't. I managed to catch a Q&A with James Lee Burke following a short reading on a Facebook Live. Live is the new instant video post that Facebook allows you to do, that is if you didn't already know. I first read James Lee Burke by way of my grandfather who was an avid most of his life and moreso in his elder years. Mr. Burke sprung into the world when my grandfather would have been a teen, but the two men had a lot in common. Hard work ethics and big tales. I always thought my grandfather could have made a good writer, but that's where he and Mr. Burke differ. My grandfather believed in arts as quality leisure, but did not feel it made for a meaningful employment. Partly why I didn't follow my guts and dedicate myself to writing when I first found I had a knack for it. He warmed up to the idea in the later years and I was a bit shameful that I never finished that first book to show him who and what I really was meant to be.
That aside, James Lee Burke is a national treasure and if you haven't read his Dave Robicheaux series, then you ought to get on it. The man has a way of making words flow as natural as breath and sharp as steel. And I don't normally recommend audio books, but they are useful on trips, and to hear the great Will Patton (honestly, I believe he is a fantastic character actor and second man) read the words of James Lee Burke—this man was made to read novels by James Lee Burke for us to enjoy—it is transcendent. A perfect pairing. But as you will hear from the excerpt of White Doves at Morning at the top of the video, Mr. Burke is no slacker. Enjoy.
I was considering announcing a book that I'll be producing for next year with James Ray Tuck Jr that will be released in conjunction with Down & Out Books, and… Well that's all I'm going to say at this time because I'm a bastard. It's important and I hope it turns into something special. Next week will be pedal to the medal for me as I use my staycation to produce some books, and hopefully write some fiction of my own.
Oh, have you listened to the latest WriterTypes? The latest hits Crimespree Magazine's first Murder and Mayhem Chicago conference. This episode is hosted by Crimespree Magazine and has another Shotgun Honey story, this episode Carnivore by Carmen Jaramillo. Check it!
In Case You Missed It
The kid was driving. Enrique. He was new but there was no one else I'd want behind the wheel. He did nothing erratic, nothing impulsive. Steady speed — neither too fast or too slow. Just a nondescript truck cutting through the backstreets of Oakland."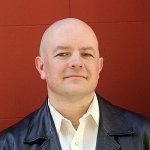 Back to Tall Pines by Spencer Fleury
When she heard the job offer on her answering machine, her heart sank. Virgil reminded her – again – how much they needed the money. "But it's the most depressing thing I can think of," she said. He just snorted. "Naw. There's worse." Easy for you to say, asshole. You don't have to do it.
---
We are always open to submissions. So if you want to be like one of the folks mentioned above, hit us up at the Submissions Manager.
Until next time, all the best.