When Shotgun Honey first started in 2011 it was done so to capture something of the past, of zines that had come and gone. Some that flickered brightly and then vanished. I didn't have any concept of how long the site would last or if it would exist past a few months. It wasn't entirely my show, and I was just happy to be part of Kent Gowran's reminiscence. Kent and Sabrina, who founded with me what I like to call The Gauntlet, that tribunal system of story selection, both decided to move on after our first anthology collection. Even I moved on to an extent, only managing site and relying on a very capable group of editors. Many have come and gone: Chad, Joe, Erik, Chris, and most recently Angel. Their tenures varying.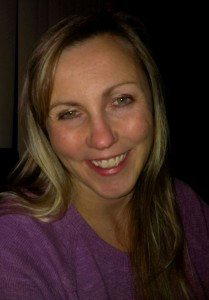 Jen Conley accepted the invitation to join the gauntlet in the fall of 2012, essentially filling the position left by Sabrina Ogden. Without hesitation, I can say that Shotgun Honey would not still be publishing anything had it not been for the dedication and selflessness of Jen. There had been times, more than once, where my health and personal life put the site in jeopardy. Because of the trust I had in Jen, I knew that I could take the breaks needed and get myself right. She would guide the ship, and for six years she had been a true Shotgun Honey. This was her last week carrying my weight. I am and will always be grateful to her tenure and her heart, wishing her and her family the best. Though this is a loss in our family, we take a bit of solace in the fact she can now again contribute as the wonderful storyteller she is.
Every editor of Shotgun Honey has one thing in common, they have all been contributors first. I see no reason to change that tradition. I would like to welcome Hector Acosta to The Gauntlet.
Hector has been contributing since 2011 with his first story "Big C", and has contributed to the Shotgun Honey Presents: Both Barrels anthology series. His novella Hard Way was the first book to be published under the Shotgun Honey/Down & Out Books imprint. Hector is a big wrestling fan, so if there are any Kayfabe crime writers this might be your in. He shares my love of Deadpool and always likes my tweets.
Hector rounds out The Gauntlet with fellow editors Nick Kolakowski and Renee Pickup.
We're going to miss you Jen!
---
This last week we released covers for the upcoming books:
---
The delayed Deadlines: A Tribute to William E. Wallace will be release on August 24, 2018. Proceeds will go to the Comic Book Legal Defense Fund in his honor. So please cut back on your favorite Starbuck's coffees and save enough to properly remember Bill.
---
Don't forget to read this week's Flash Fiction: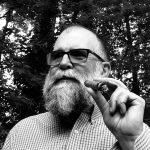 The Final Sleep by David Nemeth
Chris Pennington woke up in his recliner at 3:07 AM. The Phillies game from last night was being replayed and was in its third inning. Chris thought he made it to the seventh or eighth inning earlier. He felt good, felt better than he had in months, maybe years.
---
We are always open to submissions. So if you want to be like one of the folks mentioned above, hit us up at the Submissions Manager.
Until next time, all the best.