Happy Cinco de Mayo!
It's hard to believe that it's May already, and that in a week's  time Shotgun Honey will have release six titles under it's new imprint with Down & Out Books. Three of these are reissues from the previous One Eye Press releases, and if you hadn't had a chance to pick them up before, well what are you waiting for? In case you missed our current offering, here you go.​
 The big goal for Shotgun Honey is to get unique stories from talented writers in your hands. Each books is one I'd personally read and buy, but I'm of course these writer's #1 fan. If I didn't like it, I wouldn't publish it. So do you trust ol' Ron Earl? I hope so, because here is the remainder of the years release schedule:
May 12
A Brutal Bunch of Heartbroken Saps by Nick Kolakowski
May 26
Hurt Hawks by Mike Miner
Goldfinches by Ryan Sayles
June 9
Texas, Hold Your Queens by Marie S. Crosswell
Face Value by William E. Wallace
June 23
Blacky Jaguar Against the Cool Clux Cult by Angel Luis Colón
August 4
Les Cannibales by DeLeon DeMicoli
September 15
Dead Clown Blues by R. Daniel Lester
October 6
Ridgerunner by Rusty Barnes
October 27
Knuckledragger by Rusty Barnes
December 8
While I think all these books are notable, there are a couple notable additions in the last quarter this year. October 6th, brings the reissue of Ridgerunner by Rusty Barnes, previously published by 280 Steps. This comes to us as the first part of a trilogy, the second book titled The Last Danger will come in October 2018, with the third early 2019. The other book added to this year will be our first short novel, Dillo by Max Sheridan. Dillo was previously contracted but unfortunately orphaned because the press closed its doors.
That's 16 new and old titles for 2017. That's pretty exciting stuff for a small press guy like me. I do hope you take a chance on our books, not just keep Shotgun Honey going but to let these talented writers have a chance to be read. And there's more exciting things in 2018. I'd tell you, but one of the newly signed authors really wants the world to know, and I think I should let him simmer on that another week or two. What do you think?
2018 Signings
Okay, okay…
Shotgun Honey is thrilled to have contracted authors Lawrence Maddox and Chris DeWildt.
Lawrence Maddox brings us Fast Bang Booze, a beat-the- clock thrill-ride that races through 1993 Los Angeles to a rollicking, deadly climax.
And from Chris DeWildt? A student has committed suicide, and  another has gone missing, but Gus Harris, a small-town private-eye and all-around asshole, is sure the two are connected. Determined to solve the case, it's a race to see which unravels first: the case or his relationship with his children. Just another day for a Suburban Dick.
Keep an eye out for more information about these titles and others coming in 2018.
In Case You Missed It
Let's not forget that Shotgun Honey isn't all about books. Each week we publish new stories by talented up-and-coming authors who are feed solely on the words you leave them in the comments, and these guys are starving. Read some awesome flash.
"Deadweight" by Casey Schwarz
"Oh, boy! You're a real floppy one." Peyton struggled as he tried to lift the dead boy from his grave. He linked his arms under the boy's shoulders and pulled back as hard as he could but the boy didn't budge. Peyton felt his shoes sink deeper into the mud. He'd always thought that dead bodies would be stiff, like he'd seen in movies. But the dead boy just sunk in his arms every time he tried to move him. Peyton was breathing hard now, exhausted from digging and wrestling with the body. His arms burned.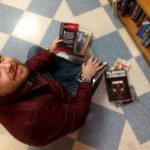 "Her Bathrobe, White and Soft" by Joshua Murray
When he stumbled upon them, he thought they were just having sex and that he caught her cheating on him. He went over early because he wanted to apologize in person for calling her sister a bitch. He meant it when he said it, but when she hung up and the conversation floated in the air of his mind, it replayed with more emphasis and malice on the word until he lost sight of the truth.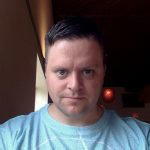 "Uninvited" by N. D. Coley
I getcha. You just wandered into this party like it's one of the other parties on this block-cauldrons of frat boys in rugbies and girls shaking their asses in high-waisted shorts, the mixed scent of cheap beer and weed.  You figured you'd put up that grey hoodie of yours, tuck your head, and tip-toe around the room, eyes peeled for fake tits, ears perked for the smell of perfume that says yes please, there's a room upstairs and I'm all yours.
And a bonus because I never write and am very needy.
"Shiner" by Ron Earl Phillips
I heard Uncle Jasper's tractor rattle to life behind the house; every shudder was amplified by the tin roofed shed he stored it. It wasn't a monster like you'd see at large farming operations around the valley and in the flatlands. No, it was just an old John Deere that Paw-Paw used to putter around the field and haul supplies down to the family garden.
---
We are always open to submissions. So if you want to be like one of the folks mentioned above, hit us up at the Submissions Manager.
Until next time, all the best.