Welcome to the relaunch of Dodging Bullets where I will talk shop about all things Shotgun Honey related, plus a few odd and ends that I find interesting.
What do I find interesting this week? Shotgun Honey turns 6 years old this month and we still churns out some of the best crime flash fiction on the web. That wouldn't be possible without the editors who read stories good and bad seven days a week as they flow through our submissions manager.
Kent Gowran, Sabrina Ogden and I started the gauntlet back in 2011, and it was a solid format for selecting the best stories and to guide those that were good to be better. Those early selections lead to our replacement editors in Chad Rohrbacher, Christopher Irvin, Erik Arneson, Joe Myers, Angel Colón, Nick Kolakowski and Jen Conley. Jen really deserves a medal. Not only is she a great writer, but an outstanding teacher, and she has been part of the gauntlet longer than any other editor. I really can't thank any of them enough for being part of Shotgun Honey.
If you are looking for an incredible collection of stories, I highly recommend Cannibals by Jen Conley from our publishing partner Down & Out Books.
Speaking of books, I have a lot of books to talk about. First off, just look at the cover for Blacky Jaguar Against the Cool Clux Cult by Angle Luis Colón. Click the cover. Purdy isn't it? It is the long awaited follow up to The Fury of Blacky Jaguar, and the second book in the Song of Piss & Vinegar series, originally published in 2015 and to be re-issued later this month. Keep an eye out for One Eye Press re-releases over the next few weeks. If you missed them the first time, you'll get a chance to pick them up again.
Like Federales by Christopher Irvin which will be available next Friday with a brand new cover. Click it. I know you want to.
2017 will be a year of new books, 7 in total, and re-issues, 6 or 7 as well, and a possibly a couple bonus books. And 2018, wow, I can't wait to share what we're hoping to do then. I'm excited, but let's look at the new books in a nutshell.
Hardway by Hector Acosta (2/17/2017)
The Place of Refuge by Albert Tucher (3/31/2017)
A Brutal Bunch of Heartbroken Saps by Nick Kolakowski (5/12/2017)
Blacky Jaguar Against the Cool Clux Cult by Angel Luis Colón (6/23/2017)
Les Cannibales by DeLeon DeMicoli (8/4/2017)
Dead Clown Blues by R. Daniel Lester (9/16/2017)
Knuckledragger by Rusty Barnes (10/27/2017)
I call them my sexy seven because you know you want them. You did pick up The Place of Refuge last week? It's not like you're going to make it to Hawaii on your own, so why not read about it as Detective Coutinho tracks down a serial killer on the Big Island? Need more convincing? Read some more about Albert Tucher and the The Place of Refuge:
Show your support for Shotgun Honey authors by buying a book today. And if you can't swing a book, be sure to read our weekly flash fiction offerings and leave the authors a comment. A little praise is invaluable.
In Case You Missed It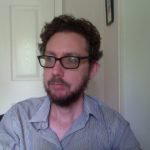 A Jump In the Dark by James Pate
That summer, Paul and Suzie would drink during the day, watching old movies on TCM and talking about their favorite actors and directors. And they would drink at night, having a few Jim Beam-and-cokes before stumbling out to The Lampshade, the bar a few blocks from their gray-brick duplex. Paul had lost his job as a cashier months before, when the manager of the Kroger's near downtown Memphis caught him sipping tequila from his thermos. Suzie had been out of work even longer.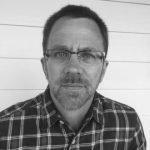 For as long as I can remember, all I ever wanted was to be famous. It was not a whim or passing fancy. There was no special talent I was pursuing. It's not like I wanted to be great at something. I just wanted people to whisper and point when I walked into a room. I wanted them all to want a piece of me, to want to be near me, to want to be me.
And the story that started it all on April 6, 2011…
Two-Phones by Daniel B. O'Shea
Smart-ass in front of Slim in the security queue at Midway couldn't keep his mouth shut, guy dumping his shit in the plastic box, two fucking cell phones and a PDA coming off his belt like he was Batman or something, a fat money clip with a Franklin on the outside.
We are always open to submissions. So if you want to be like one of the folks mentioned above, hit us up at the Submissions Manager.
Until next time, all the best.