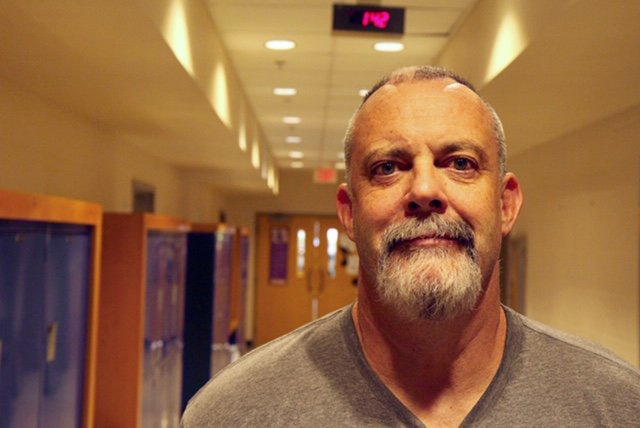 Chris McGinley's new collection of short stories, Coal Black, is more than just a great collection of brutal crime stories; it's a deep exploration of the social ties and crises confronting people in eastern Kentucky. From petty thieves to poachers to cops, he imbues his characters with nuanced life… even when they face grisly deaths. McGinley sat down with Nick Kolakowski to talk about the book, his inspirations, and what he's reading.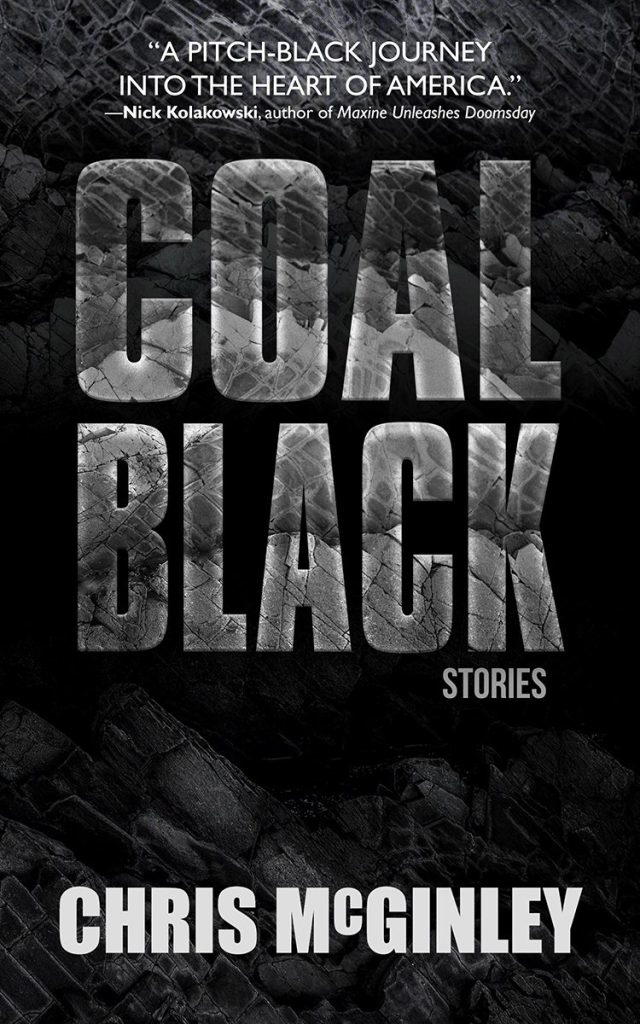 Q. Where do you draw the inspiration for your stories? Are the characters and situations based on real-life people you know?
Hey Nick, thanks for having me. My inspiration comes mostly from other writers, other stories, and from the dynamics of rural regions generally. That is to say, it derives from the collective stories of people in Appalachia, and from people in rural regions, though I don't live in one myself.
With the proliferation of news outlets and other electronic media, the stories of these people, these regions, are more accessible than they have been in the past—and of course there are books about these areas, too. Even colorless reports like those of the Appalachian Regional Commission provide me with ideas.
And as I said, authors and other storytellers give me inspiration, the writers of the so-called Romantic tradition in American literature—Cooper, Poe, Hawthorne, Irving—are all hugely influential for me. Like a good many crime writers, however, I don't really know any criminal types. These characters are inventions in large part.
Q. The book has a real feel for the current issues gripping eastern Kentucky, from drugs to mining. How does your own background factor into what you write?
Coming from a middle-class family, I've been blessed with access to formal education and to employment opportunities that don't involve corporate exploitation and the cycles of poverty that plague large segments of Appalachia. Frankly, I've never had to deal with those problems, and in the end I could never truly understand them. But the stories interest me, the sadness of so much of it, and the fact that it continues to go on, and that people endure.
Q. "Kin to Me" is one of my favorite stories in the book—it features complicated characters, an intriguingly weird premise, and probably the most interesting MacGuffin I've seen recently in crime fiction. What was your inspiration for it? As I read it, I kept thinking of Otzi, the famous Ice Man of the Alps…
Funny you should mention Otzi, Nick. I always cover Otzi in seventh grade social studies. (I'm a middle school teacher.) It's the first true murder mystery, right? But the idea is that the main character in that story is somehow a part of the legacy of the violence of the region's past, even prehistoric violence. The Man, as I call the bog body from this story, is a symbol of all this—the exploitation, the violence, the Past with an upper case "p," if you will. I wanted to trace a history of sadness, of violence and exploitation, that suggests an even earlier origin than that which we commonly think of when we think of Appalachia, or other rural regions. And I wanted to render a character who felt it all and decided to stand up in the only way he could. As for Otzi, and the bog bodies of Iron Age Europe, those guys are always on my mind!
Q. What stories in this collection are closest to your heart, and why?
The story that means most to me is "The Quilt." I've never quilted and I'm not a woman, but the idea of some shared craft among women, who often bear more of the burden in impoverished regions, is something incredibly tender and resonant in a different kind of way than other shared things. There's a sense of one generation passing down something to others, something that's been lost because of external conditions, but not entirely. I think the end is hopeful. I think the main character experiences something like apotheosis . . . wait . . . that's the right word, isn't it?
Q. Who's your inspiration in terms of crime fiction? Who are you reading right now?
As far as crime fiction goes, I've recently finished some stuff that probably qualifies as "literary crime fiction." Anyway, I guess that's what they call it.
Ian Pears' THE INSTANCE OF THE FINGERPOST is an excellent "crime" novel, as is THE GIVEN DAY by Dennis Lehane, which is an historical novel as much as a crime novel. Then there's Ron Rash's THE RISEN and SERENA, both of which I read recently. These are most assuredly crime novels, but they wouldn't be found in the mystery section of the bookstore.
I just finished a towering novel, THE NIGHT OF THE HUNTER, by Davis Grubbs. But my favorite crime novels of recent years are all three Donna Tartt novels, and if we can go back as far as the 80s, Patrick Suskind's odd work, PERFUME. Bonnie Jo Campbell's ONCE UPON A RIVER is a great new novel.