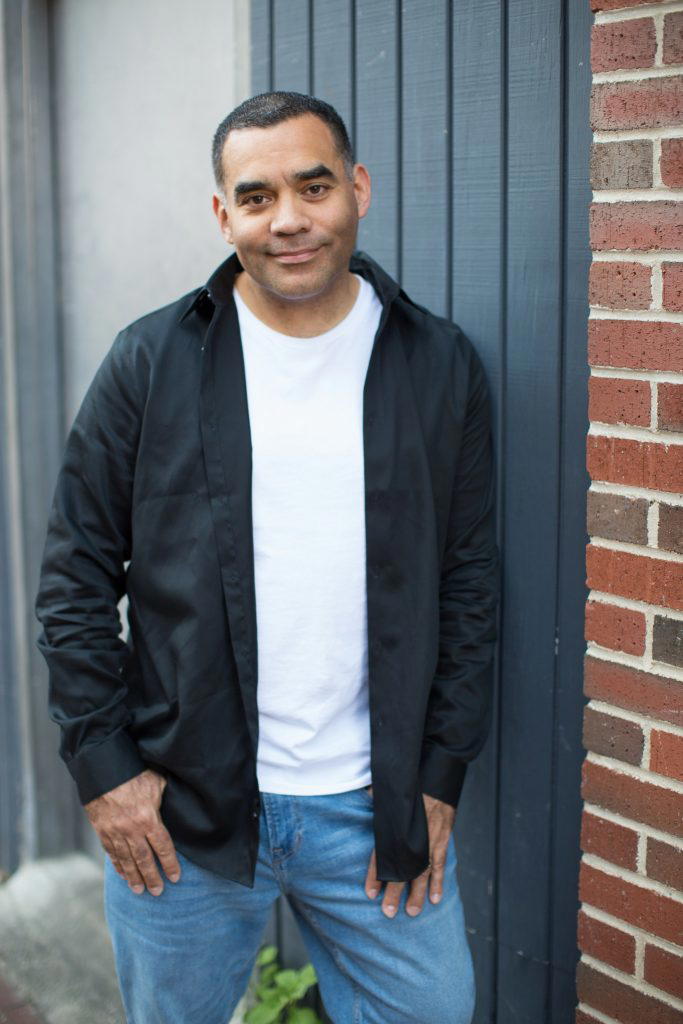 This week, it's Ed Aymar in the seat for our 5 questions. Ed is the author of "The Unrepentant," a book that Publisher's Weekly described as a "gut-wretching crime thriller." Ed is also a hilarious guy in person. How does a hilarious guy plunge into those deep, dark places? Let's find out!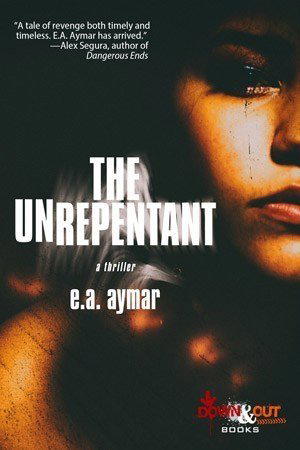 Q. In the intro to this book, you mention interviewing a number of women about their traumatic experiences in the world of prostitution. I'm sure that was difficult and complicated. How did you do it, and did the experience differ from what you imagined it would be heading in?
First off, thanks Nick! I'm a fan of your work and everyone should read your fantastic novellas. And if you or anyone else edits this out, I'll just post it in the comments. DON'T TEST ME.
As for your question…you know, I'd never done that much research for my writing. Most of the research I'd conducted was location-based; I write about real places, and I always want to make sure my representation is accurate. I don't feel comfortable writing about a location unless I've set foot there and stared at the buildings or streets or fields with my own eyes.
So this was the first time I did research outside of my own experiences, and it was unnerving. Of course I read, and I read as many books as I could until I began to see the correlation between violence and prostitution, which is the line The Unrepentant explores.
But it was talking to people that was unnerving. I don't have proper journalism training, and I worried about forgetting to ask something, and then having to call the person back, and then forgetting something else, and basically annoying someone to the point of exasperation. But the people I spoke with – women involved in anti-sex trafficking movements, or active sex workers – were incredibly gracious and giving with their time. We had conversations rather than interviews.
Q. Whenever anyone writes about the kinds of things your characters go through, there's always the risk it'll be seen as exploitive. You obviously had that concern when writing this. How did you make sure you didn't go over the line (i.e., checked yourself before you wrecked yourself)?
Nowadays there's a lot of deserved feistiness in regards to voice – how you assume the voice of a character, why you're doing it, and what you're saying – and I was conscious of that when writing The Unrepentant, particularly because one of the co-protagonists is a young woman. I'm in the fortunate position of having a number of peer readers who are talented women writers, a female agent, and the editor for the book was a woman. They made sure I didn't fuck up her voice or experiences too dramatically, or guy her up too much.
I wasn't too worried about sensationalizing the violence or depicting sexual violence graphically. My view on violence is generally that it's callous, and stupid, and cruel. So there wasn't too much of a chance of me John Woo'ing a fight scene.
I worry about the celebration of violence in our media and entertainment, and I'd hope that this book doesn't give readers anything other than a general sense of unease in regards to it. I'm not opposed to violence as entertainment, but that wasn't the right or responsible approach for this particular book.
Q. What made you decide to tackle this novel now? Why this plot?
That sort of ties into the response to your last question. The people who read my other books tended to gravitate toward my female characters, and I wanted a female as a protagonist. And the more you read about violence – particularly from the perspective I chose – the more you come across violence done to women. Charlotte emerged from those two elements, and the rest of the plot came with her. She started it, the story and the other characters followed in her wake.
But I didn't set out to write a book about sex trafficking and, although that's obviously a huge element of the novel and a large focus of my research, I shy away from terming it a "sex trafficking novel." It's a study of violence, who does it, and how it affects the abuser and the abused.
Q. You're well-known as a managing editor (of The Thrill Begins), a columnist (of the Washington Independent Review of Books), and an anthology editor (of the awesome "The Night of the Flood"). How do you think all that editor experience affects how you write novels? Does it impact how you approach your own writing?
Hey, thanks for not putting well-known in quotation marks! That's nice of you.
The Thrill Begins gives me a better understanding of publishing than I'd have otherwise. The regular contributors write for a mix of big five and specialty publishers, and some have experimented in self-publishing. We're friends, and share with each other what our experiences are like. And the features we do often provide an honest look at the variety of experiences writers have in this business, both good and bad. That's been extremely helpful in regards to navigating my own career.
When I started writing, I didn't expect to write anything other than novels; largely because I didn't think I could write anything other than fiction. And then, after my first novel, was published, I realized how shortsighted I'd been. Writing for the Washington Independent of Books has given me the chance to push myself as a writer, and that's a wonderful thing. I love being able to be part of the publication, and I love getting to flex a muscle I wouldn't otherwise.
The cool thing about the anthology is how much it made me sharpen my own game. I've reviewed short stories before, and it was so cool to get a batch of stories that were all good. Every story was the realization that I was working with a sharp, hungry, talented writer, and that was such a cool experience. And, as an editor, you see how good writers approach their work in different stages, and that's insight you wouldn't get any other way.
Q. How's the crime fiction scene in MD/VA/DC? Is it becoming more robust?
I think it's the best in the country.
I know those are fightin' words, but I stand by them. This area is producing some of the best noir, cozies, procedural, political, historical, and cop fiction out there. And given the wonderful diversity in the area, we also have the benefit of writing from a variety of perspectives and experiences.
Which isn't to say, of course, that good crime fiction isn't being written in the Midwest, California, New York, Florida, the south…not at all. But I'd absolutely put the DC/MD/VA triangle against any of those regions.
Overall, it's a wonderful time to be writing crime fiction – competitive, but not cruel. We all support each other, and even though we're going through some growing pains as we necessarily change and understand and adapt, we're all here and hungry and working to improve. I love that, and I love being part of it, and I love that the triangle reflects the best of that experience. So suck it, Ohio.
Be sure to leave a comment below to be eligible to win a digital copy of THE UNREPENTANT by E. A. Aymar. Winner will be selected Monday April 29th.