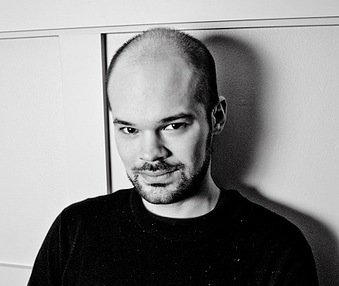 This week Nick Kolakowski's third and final release of the Love & Bullets trilogy hits with Main Bad Guy. Nick has not only contributed this wonderful series to the Shotgun Honey Book line, but he's also one of the three gauntlet members who review fiction submissions for the site, as well an unsung book editor for our imprint. He helps out a lot.
In fact, usually, Nick is interviewer for the 5 Questions interviews, but today we flip the script. Nick is the subject, and Travis Richardson, who was Nick's last victim is the interviewer. So lets see what transpired.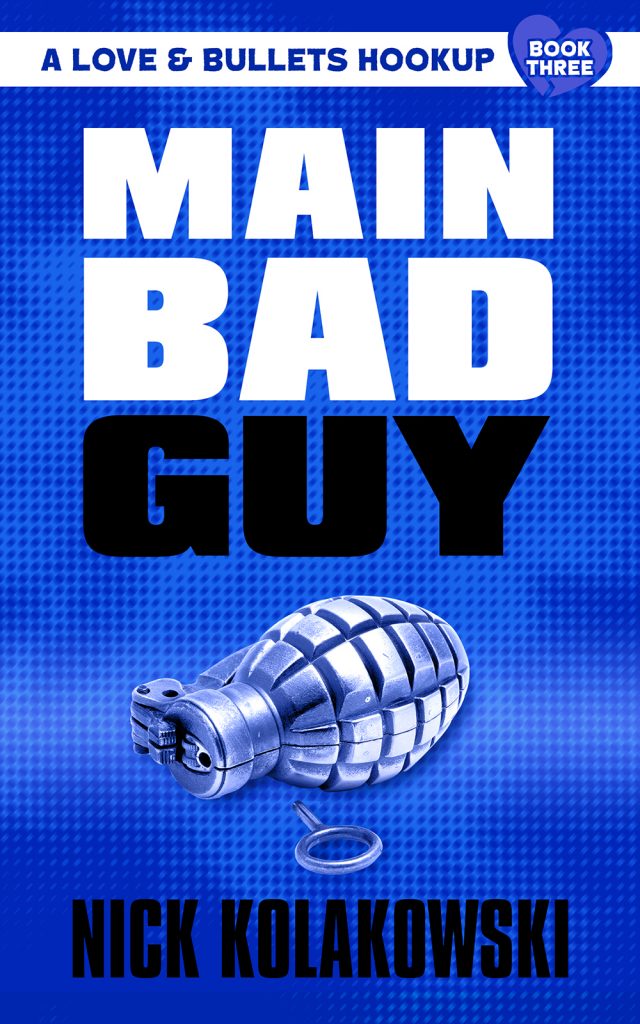 Q. MAIN BAD GUY is the third and final book in the "Love & Bullets" trilogy. When you started the first book, A Brutal Bunch of Heartbroken Saps, did you know it was going to be a trilogy? If so, did you know what each of the stories would be about early on and the ends of the major characters? And if not, do you regret any choices made in the first book that you might not have made if knew it was a three part series?
When I wrote "A Brutal Bunch of Heartbroken Saps," I had no idea it would become a trilogy—and I regret killing one of the main characters, who was funny and unhinged and in retrospect would have been a valuable player throughout the subsequent two books. I also regret killing him in a way that gave me absolutely zero wiggle room for bringing him back; at least authors like Arthur Conan Doyle were smart enough to subject their heroes to highly ambiguous demises, like throwing them into a large body of water.
All that aside, after I finished writing "Brutal Bunch," the characters of Bill and Fiona kept speaking to me, and I felt compelled to begin writing another book about them. Plot-wise, I didn't know exactly where I wanted them to end up, but character-wise I had very firm ideas: Fiona, who starts out as pretty ruthless and bloodthirsty, was going to get increasingly pacifistic, and Bill, who is a great hustler but pretty much useless when it comes to violence, was going to get more competent at survival.
Q. In MAIN BAD GUY you have a good bad guys (former assassins, thieves, etc.) vs. bad bad guys (evil crime bosses, paranoid drug kings, mercenaries, etc.) Which do you prefer to write and why?
Bad bad guys are hard to sustain over an entire book—that's why Hannibal Lecter always seems to work better as a supporting character, or at least a second lead, than as a main character. With good bad guys, though, you have a lot of internal friction—there are fine character beats you can mine out of someone whose intentions are good, but whose circumstances lead them to do highly anti-social things like kill people. So I like writing about the good bad guys; they seem more capable of driving a narrative that's hundreds of pages long.
Q. In the final book, Bill and Fiona spend the entire time in New York. (Seriously they can't move.) It seems the other two books have multiple locations beyond the Empire State. As a New Yorker, did you want to end the series in the Big Apple as a sort of messed up love letter and what does New York mean to you in terms of crime fiction?
The first book begins in New York (chronologically, at least; it appears in flashbacks) and so I always wanted it to end there. New York has been a prime location for crime fiction for many decades, but the character of the city has changed considerably in the last quarter-century; when you read the early books of someone like Lawrence Block, where Midtown is a seedy wreck, it now seems like an alien world. I wanted "Main Bad Guy" to address New York's gentrifying environment, and suggest that, no matter how clean or shiny a place might become, at least some of its people will always remain warped or cracked or seedy.
Plus, I'm sick of how gentrification has transformed portions of my neighborhood into a bunch of soulless, tasteless buildings; taking one of those buildings and making it the center of a lot of fiery mayhem gave me a vicarious and vicious thrill.
Q. The "Love & Bullets" collection has a lot of gonzo action that is hilarious and thrilling. I love it. Were there any scenes that you wrote through the series that you had to retract or tone down to keep it within the realms of reality? Or did you create an impossible situation that Fiona and Bill couldn't escape?
I didn't tone anything down—in fact, at certain key moments, I asked myself how I could maximize the weirdness. The tone of the books is madcap enough that I felt I could really stretch the reality; when you have a character prancing through a gunfight in an Elvis suit ("A Brutal Bunch of Heartbroken Saps"), decapitating another character in a self-driving Tesla ("Slaughterhouse Blues"), or trying to hide in a weed grow-house on top of a skyscraper ("Main Bad Guy"), pretty much anything goes.
With "Main Bad Guy," my goal was ultimately to confine Bill and Fiona into as small a space as possible. I've always loved siege movies like John Carpenter's "Assault on Precinct 13," and I wanted to design something that paid homage to that—put your characters in a box, give them zero resources, surround them with villains, and let them try to figure out how to survive.
Q. You open MAIN BAD GUY with a scene from Fiona's past. It was a fun and informative scene to know who she is and her relationship with her father. Did you always have that as her bio or did it evolve from the previous novels?
That scene was originally a flashback from the first book! I cut it out because of pacing, but I always wanted to use it; "Main Bad Guy" gave me an opportunity to do so, because it also introduces her father, who plays a major role in the book. If you want insight into Fiona's character, you just need to realize she's spent her life emulating her daddy.