Beau Johnson is no stranger to Shotgun Honey with over a dozen short story contributions since 2012. Those same stories have lead to a series of successful collections including or featuring everyone's favorite axe-wielding anti-hero Bishop Rider. The axe has been passed in his newest book, The Abrum Files. Let's find out how Beau Johnson got the gun… er… axe.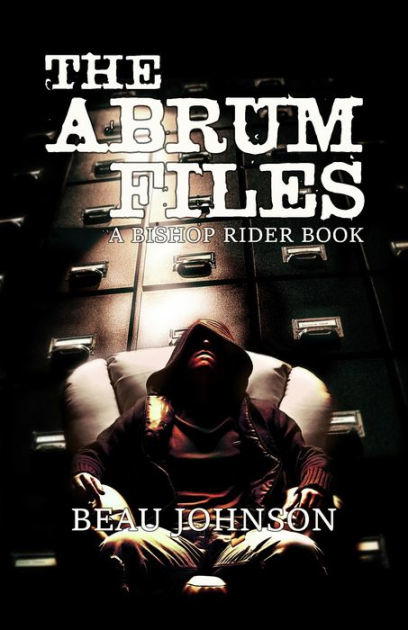 How did you get the gun, or in your case the axe? Or in other words, how'd you get into writing and crime fiction?
Well, Mr. Stephen King played the largest roll in getting me my gun. Me being hooked since I picked up his book Misery when I was 15. Wasn't until twenty years later that I truly found my voice, or Bishop's voice, and if I'm honest, including both the ups AND the downs, it's been a blast ever since.
Mr. King leaves a legacy beyond his books and continues to inspire new writers. Many of King's books cast him as a horror writer, how would you classify your writing?
I've always said crime and horror are cousins and my stuff, even though Rider and crew hunt human monsters, it rides the line of both. I blur that line, actually. At least I try to. Does it work? Not for me to say. Not really. 
You said you found your voice with Rider, where did you find Rider?
Well, I found his sister first, the image of her death and those six men in masks to be specific. Once I did, the next step that came was who would avenge her? That was how Bishop was born. He hates when I tell this story too. Please just keep it between us.
We'll see how that works out. The vigilante anti-hero isn't a new concept. From Charles Bronson's turn in Death Wish to comic books' The Punisher, we love to see vengeance served. What's Rider's body count and where can we read about him?s.
Funny you should mention Bronson. I grew up on those movies and like Frank Castle himself, they influenced me heavily. Also, full disclosure: I picture Bronson as OLD MAN RIDER when I write that timeline and Ray Stevenson, who actually played the Punisher once, when I'm penning a younger Bishop. 40 years of murder and mayhem gives me a LOT of real estate. As for a body count, well, I lost count years ago if I'm honest, but pegged it at around 600 last time I spoke about it. Now, however, as I add in the new book, we are well into 4 digits. I know. I know. But Jeramiah Abrum, in contrast to Rider, he's always been more of a 'big picture' guy. To the question of where to read about my alter-egos, well, A BETTER KIND OF HATE is where it begins but because I write Rider's story out of sequence, I've always said you don't have to start there. His struggle can also be found in THE BIG MACHINE EATS, ALL OF THEM TO BURN, BRAND NEW DARK, OLD MAN RIDER, and this absolute BEAST of a new book, THE ABRUM FILES. If I'm dreaming, do NOT wake me.
What's the most memorable story?
Hmmm. Not really a story, but still, it is a story. More of a how do I do this type of thing. I'm referring to Rider's death, or more so, how part of the journey is the end. I had two schools of thought: let him go out in a blaze of glory or allow him his forty years and the chance to 'burn them all'. I ended up choosing the latter, of course, which spawned BRAND NEW DARK, OLD MAN RIDER, and of course, THE ABRUM FILES, so yeah, that's my most memorable story. Choosing to kill him. Again, please keep this between us. 
With your style of non-linear storytelling, as a writer you have the freedom to explore new Rider stories. Right? Why do you need Abrum? 
While I can see your point, and I certainly agree, all things must end, Rider's time in his own story included. Right now, however, on this side of things, post-Rider as it were, I can only see this extension of Rider's story the only way it could be, with Jeramiah holding the proverbial axe. But if I'm honest, things happening this way, with Abrum taking over, the story I'm telling feels more alive than it ever has. That's not a knock to Rider either, but the difference between the two, Rider's angst and rage to Jeramiah's brashness, it makes things freer somehow. When I write, I mean. Not sure if that adequately answers your question but it's the one that works for now.
If the Rider-verse were adapted for TV or film, what's your elevator pitch to the producer?
It's not about saving people. It's about stopping them. 
What is next for Abrum and the Rider-verse? What is next for you?
Well, I have some ideas. Some that may or may not fill in particular gaps in THE ABRUM FILES. Although that book is my most linear to date, full disclosure, I do still play with time within it. It's just part of my process now. But yeah, by the time we get to the end of THE ABRUM FILES, its last story in particular, there's a pretty big shift in what up until now has been the status quo. What I'm working on now may or may not expand upon the journey to get there. If all goes according to plan, it's going to be called LIKE-MINDED INDIVIDUALS: A BISHOP RIDER BOOK.
It sounds like an exciting series that has room to grow. You are known for recommending books. So, give me two sets of recommendations: your top 5 favorite Stephen King books; and five of your favorite recent reads.
Writing begets writing begets writing. I believe in that fully. And story, in my world anyway, builds and thrives upon what came before. As for top 5's, let's gooooo!!
King:
The Dark Tower 
The Stand
IT
Skeleton Crew 
The Long Walk/The Running Man
Some favorite books.
A Killing Rain/Faye Snowden
Dark Matter/Blake Crouch
The Warehouse/Rob Hart
Twentymile/C. Matthew Smith
The Low White Plain/Paul J. Garth
I like to end the interview with advice to fellow writers. Aside from the very good "Writing begets writing begets writing," what writerly wisdom do you have to pass along?
'Set the hook, omit the boring parts, stick the landing.' Easier said than done but this adage has worked for me more times than not. Granted, I think it's because I fail so spectacularly at the boring parts, but hey, that's just me. Play to your strengths in other words. Mine that gold. Dig for it. That being said, I want to thank you, Ron. You didn't have to do this but I appreciate that you have. It's been fun, all of it, and this particular time in my life, it will never be forgotten by me. It was truly unexpected but I am embracing it more everyday. Thanks again! 
---
---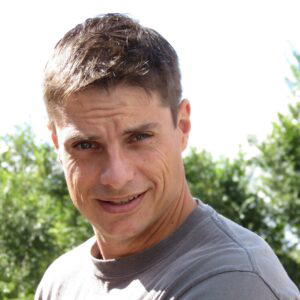 Beau Johnson is the author of the Bishop Rider Books.  A Better Kind Of Hate, The Big Machine Eats, All Of Them To Burn, Brand New Dark, and coming this October from Down and Out Books, Old Man Rider, Beau's last published book.  He lives in Canada with his wife and three boys and wants you to know it's been an honor as much as it's been a blast.  Long live crime fiction.  Long live the dark stuff.