Shotgun Honey at Ten
Ten years is a good run, and don't worry, we're not going anywhere soon. I am a little remiss that for our anniversary there wasn't a little more flare or flash, especially since flash is what we do. One thing considered, and you probably saw me toss the idea around on social media, was a virtual reading, inviting past editors — the Gauntlet — to read their own flash (or their favorite flash). This is still under consideration and hopefully will come to fruition before the end of the month, at least a date set. Keep your eyes peeled to this spot.
With age comes reflection. There have been so many good stories published to Shotgun Honey by the likes of Rob Hart, Brian Panowich, Patricia Abbott, Ray Banks, Allan Guthrie … and so so many more. One story I like to particularly share whenever anyone complains about profanity in literature.
You know the one, right? "Fucking Liars" by Allan "Fucking" Guthrie. This was the third story Shotgun Honey published, and it was all Kent Gowran's doing as he solicited those early stories. Even had I not known who Allan Guthrie was, he's a fantastic writer (read SLAMMER) and literary agent, and had this gone through the OG Gauntlet, I'd have said yes ten times and ten times again. And if you are offended by language, especially the word "fuck", then I guess you shouldn't read it.
---
Deal of the Week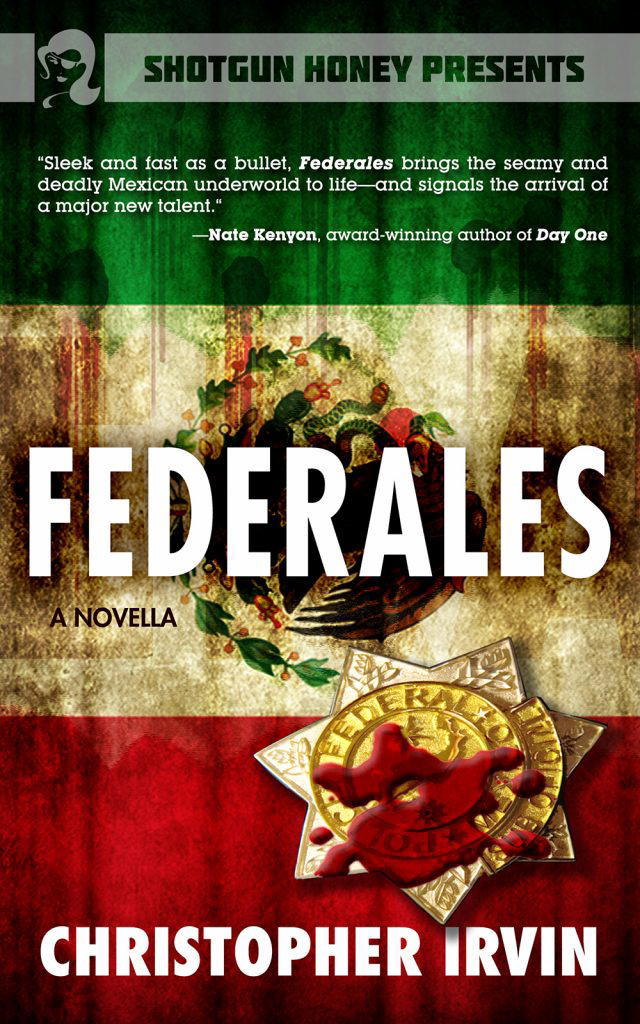 Since we're doing a little flashback on our post anniversary week, Federales by Christopher Irvin is only $6.95.
---
Synopsis
Mexican Federal Agent Marcos Camarena dedicated his life to the job. But in a country where white knights die meaningless deaths, martyred in a hole with fifty other headless bodies in the desert, corruption is not an attribute but a scale; no longer a stigma but the status quo.
When Marcos's life is threatened, he leaves law enforcement and his life in Mexico City behind for a coastal resort town–until an old friend asks him to look after an outspoken politician, a woman who knows cartel violence all too well. Despite his best efforts, Marcos can't find it in his heart to refuse, and soon finds himself isolated on the political front lines of the war on drugs.
Inspired by true events, Federales is a story of survivors' compulsive devotion to a cause in the face of ever-darkening circumstances.
---
Flash this week
Basketball Night by Michael Long
"Please, Blake, you gotta help me."
Actually, I didn't. Truth was, I barely knew the guy. Once a week we sat in the bleachers and watched our daughters play basketball. That was it.
---
What I'm Reading
As I mentioned last week, WINTER COUNTS by David Heska Wanbli Weiden is a good read. I'll be looking forward to his next book.
This week I picked up BURY THE NEWSPAPER MAN by Curtis Ippolito and SURF CITY ACID DROP by Craig Terlson.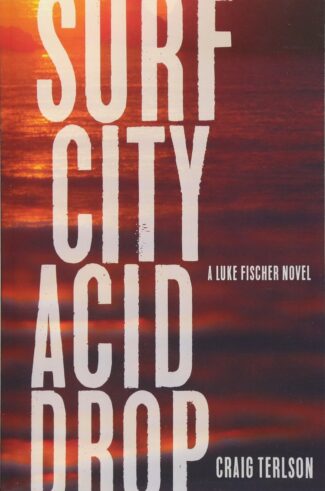 I am familiar with Curtis' writing through his work published here at Shotgun Honey, and stories published elsewhere. I'd never read Craig before, but picked it up for two reasons. first the cover. It's simple, but it works. Second, Jim Thomsen. Reviews and promoting books work. Jim is a reformed journalist, book editor, avid reader and of course a reviewer of books. Plus he's a damn fine writer.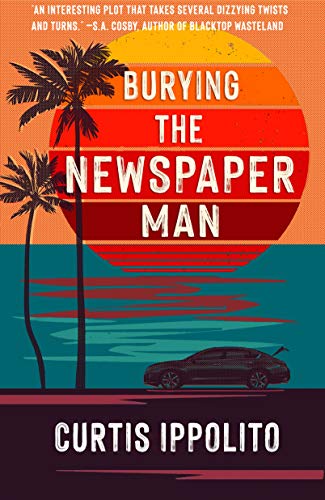 ---
That a week. Hope to improve the newsletter in the weeks to come. And don't forget, two weeks until Sangre Road by David Tromblay drops. Be sure the pre-order.
All the best.
-Ron